The Fusion Information Center, founded by Hal Fox of Salt Lake City, Utah, was the first dedicated source of timely information on the cold fusion subject. Much valuable technical and historical material was published in print, and later on CD-ROM.
This archive represents Fusion Information Center's first digital compilation of their archive and was identified as Release 1.1. New Energy Times is pleased to present FIC's publications in an accessible, indexed, fully searchable digital format.
New Energy Times is grateful to Hal Fox for permission to make these historic archives available publicly.
Index to Fusion Facts, Sorted by Issue
Index to New Energy News, Sorted by Issue
Index to Journal of New Energy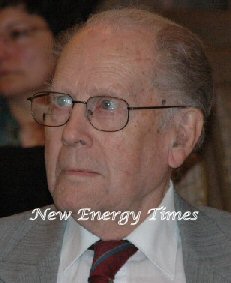 Hal Fox
Aug. 23, 1923 - Aug. 20, 2012
Photo: S.B. Krivit