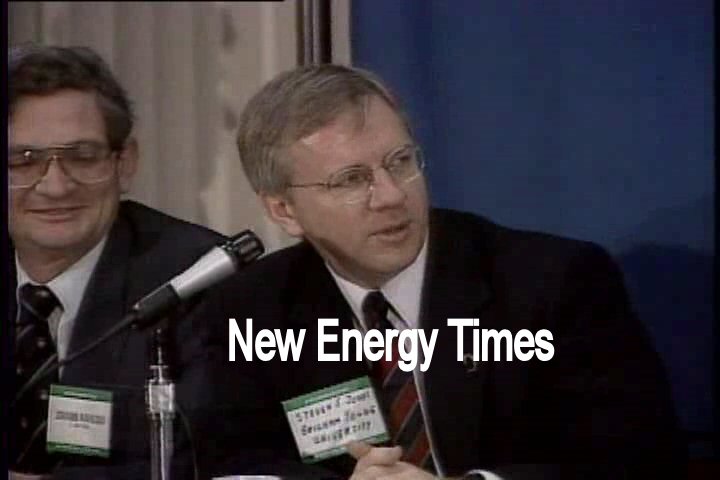 Steven E. Jones looks down the row of physicists as he asks them to vote on whether they agree that the Fleischmann-Pons experiment is now considered dead. He did not offer any other choices on which to vote.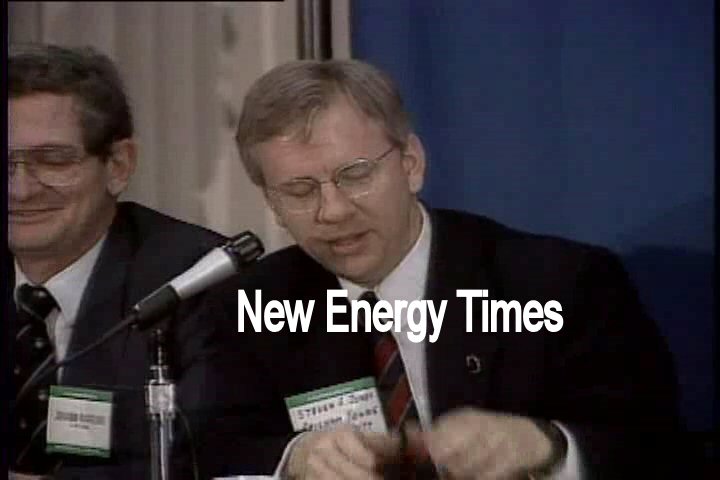 Before he has even finished asking the question, Jones begins to raise his hand, signaling his bias to the other physicists.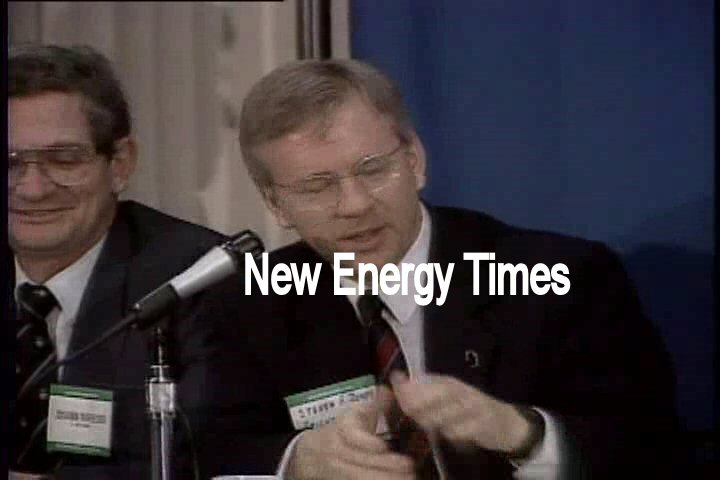 Jones' collaborator, Johann Rafelski, to his left, seems to think the vote is amusing. Both were asked to review the Pons-Fleischmann proposal by the Department of Energy in August/September 1988.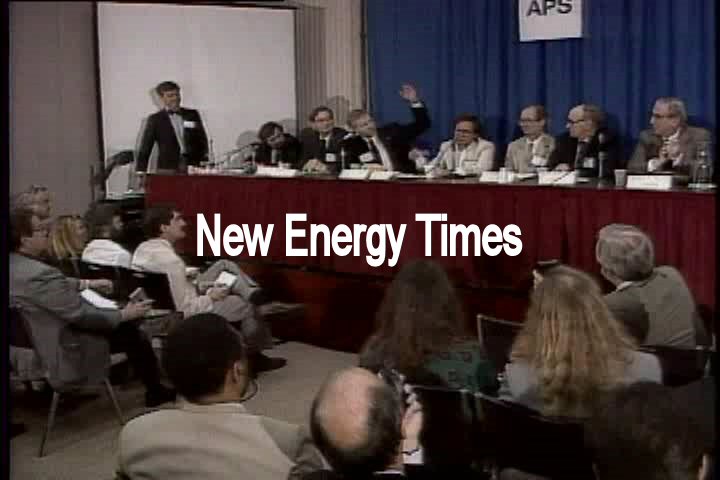 Jones has his hand raised high and is looking at the other physicists for their vote. Steven Koonin, to Jones' immediate left, is the first to decide, he begins to raise his hand. The others need a moment to think, and perhaps watch their peers.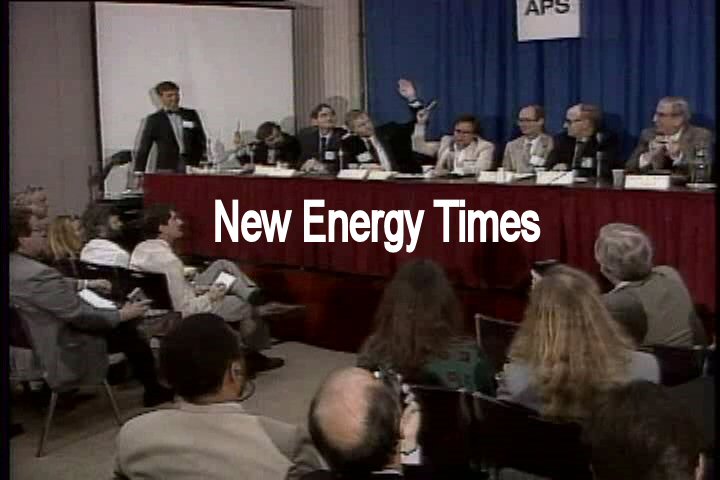 A physicist to Rafelski's right cautiously raises his pen. The others just look on.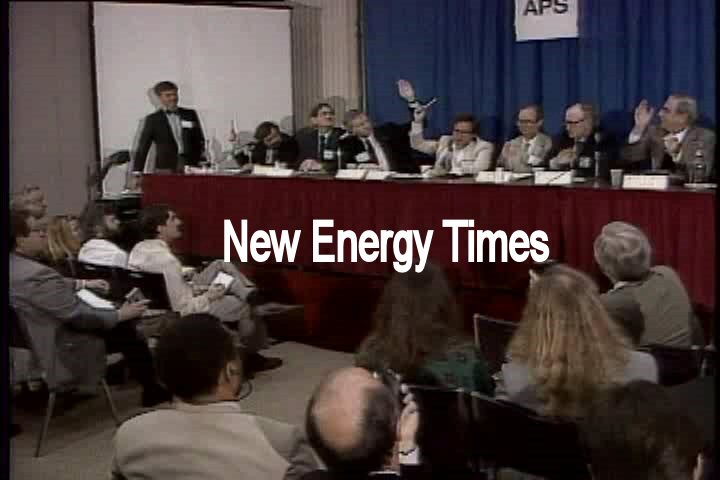 The physicist to the far right, who has been watching Jones the whole time is next to raise his hand. The second one from the right had also been watching Jones. He has decided and he begins to look away from Jones and raise his hand.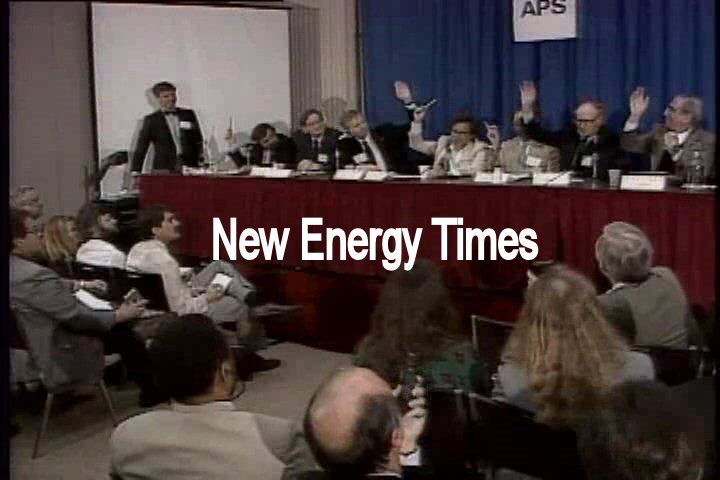 The phsyicist to Koonin's left now cautiously raises a hand. All but Rafaelski raise their hands.